Begin your new life in Japan
with a host family
Homii helps you find a home
and start your life in Japan
Why find a home with
Homii

?
1. Fully
furnished rooms


for average

¥50k

rent

Additionally...
- No deposit or key money
- All utility fees included in the rent
- Get discounts by offering your skills or help
2. You can flexibly choose
the contract length ranging
from
1 month

to

several years

Convenient for those working, study, or sightseeing for at least a month
3. Everything can be
completed
online

in

English


in as little as

1 day

1. Search and contact hosts
2. Talk and come to an agreement with one
(for ex. through messaging, or an online or in person viewing)
3. Pay online
Enrich

your new life in Japan
with Homii!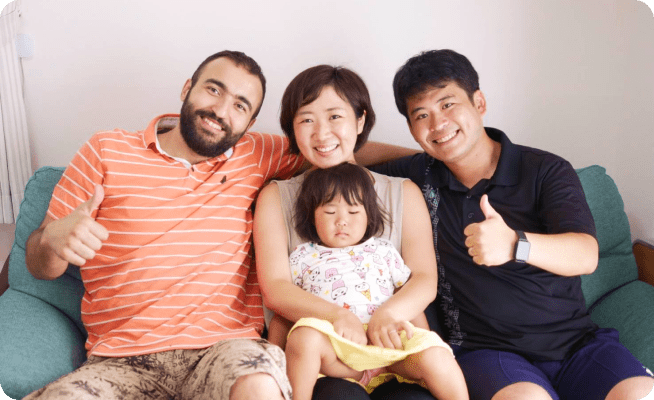 1. Have a memorable
experience with your host
Life with a host family:
- You can live like family, so you won't be lonely
- You can get advice about living in Japan and help with anything you don't understand
- You can go together to fun, local spots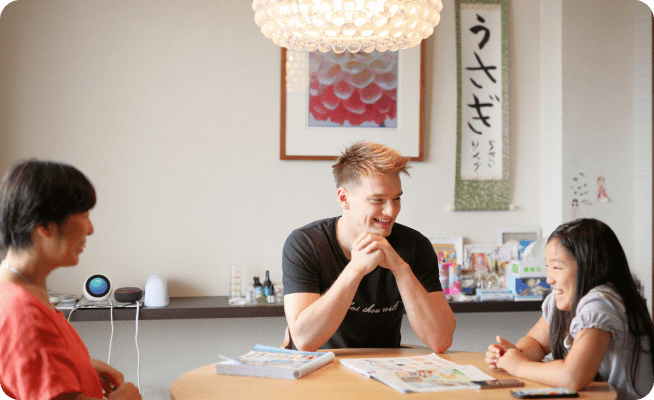 2. Learn
Japanese language
Living and interacting with locals is the best way to learn Japanese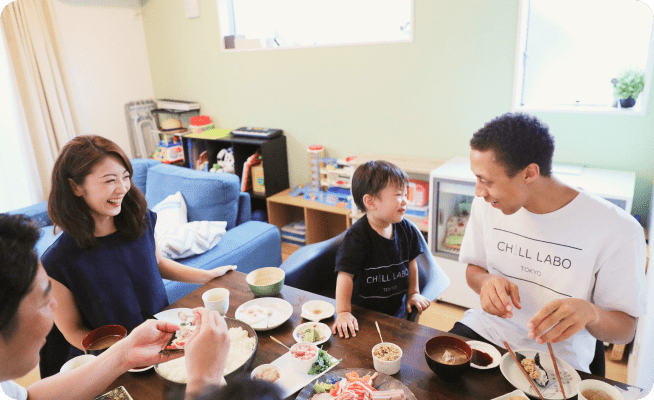 3. Learn deeply about
Japanese
daily life

and

culture

Through living and interacting with local people, you can learn more about Japan in a deeper way
Reviews by Homii guests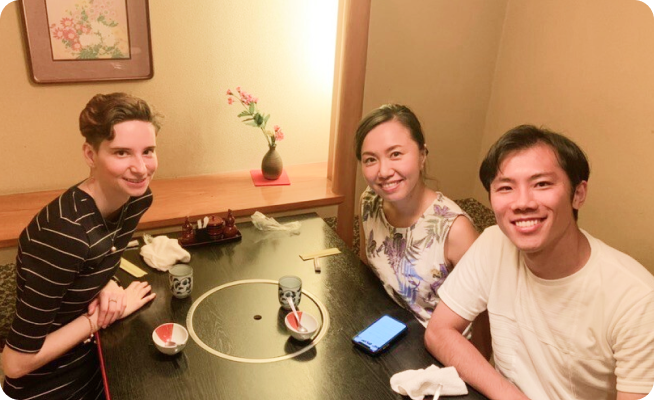 Vanessa - 24
From the United States / #studyabroad
I am so thankful to have found Homii. From day one, when I first moved in with Youhei and Aki, I felt a warm and friendly presence. I am also very happy I was able to meet the family before deciding to move. It made the moving process more casual and created an open atmosphere. I am very thankful for this experience, as I am able to practice learning Japanese, ask questions about Japanese culture, and even share my own background.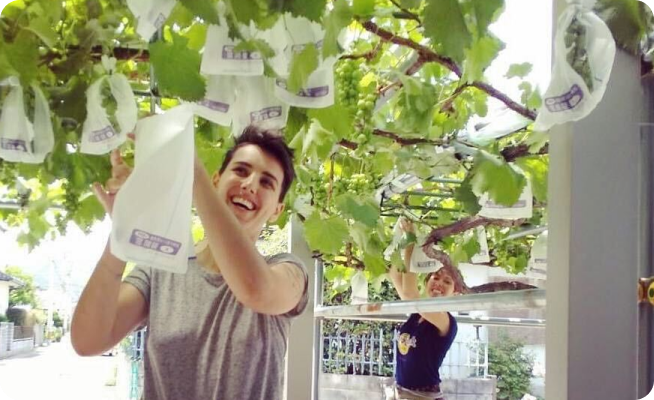 Cécile & Ophélie - 27
From France / #workingholiday
We were so lucky to meet my host and to be with a Japanese family. It is the best way to discover a country and a culture we think. My host welcomed us as we were family and we felt so comfortable with all of them. We enjoyed studying Japanese, teaching French, cooking and going to many places together. It was so much fun!!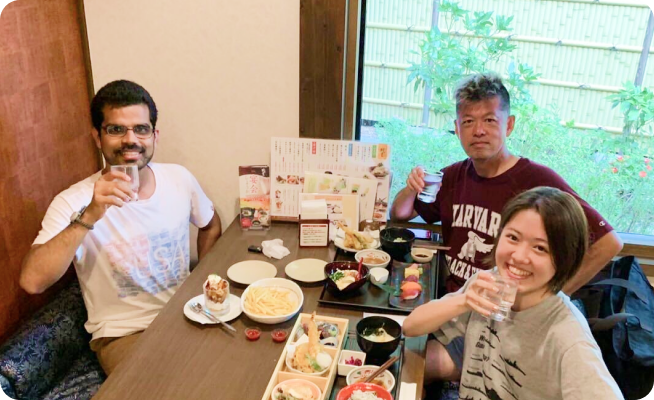 Singh - 31
From India / #fulltimework
A vicarious experience with considerate Homii Team! Homii's been the best way to explore various aspects of local culture like cooking, dining, clothing, language, etiquettes etc. It helped me in:
Choosing the right host
Co-ordinating with host for any clarification before/during my stay
Smooth check-in/check-out with no deposit & with included insurance
FAQ
Q: With Homii, how do payments work?
Q: How do I make the payment?
Q: Is it possible to first try out living at a host's place?
Q: What if my host decides to stop hosting me before the end of the homestay?
Q: What are differences between Homii's homestay and other homestays?
The support team can help you
Any concerns about price, location, or generally about life in Japan? Feel free to contact us!
Want to become a Homii host?
Becoming a host gives you an unique opportunity to experience other cultures and establish lifelong bonds.
Benefits of becoming a host
You can create lifelong memories and relationships between your family and the guest

You can choose whether or not to provide meals

On average, you can receive a monthly 50,000 yen Homestay fee from the guest